How To Use The Spiral Blur Material Node
Overview
Author: ( )
Dear Community,
Hi there!
I wanted to share with you these pics on how you can use the Spiral Blur Material node!
These pics were created by Community Member Jacky!
If you want the post process version remember to set the domain to Post Process!
Post Process Spiral Blur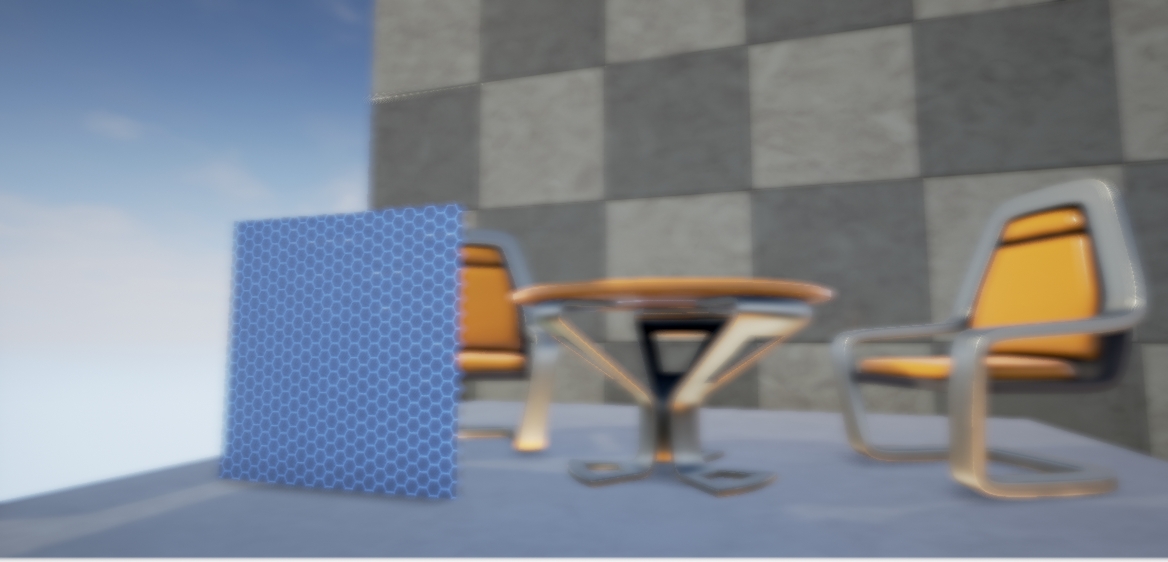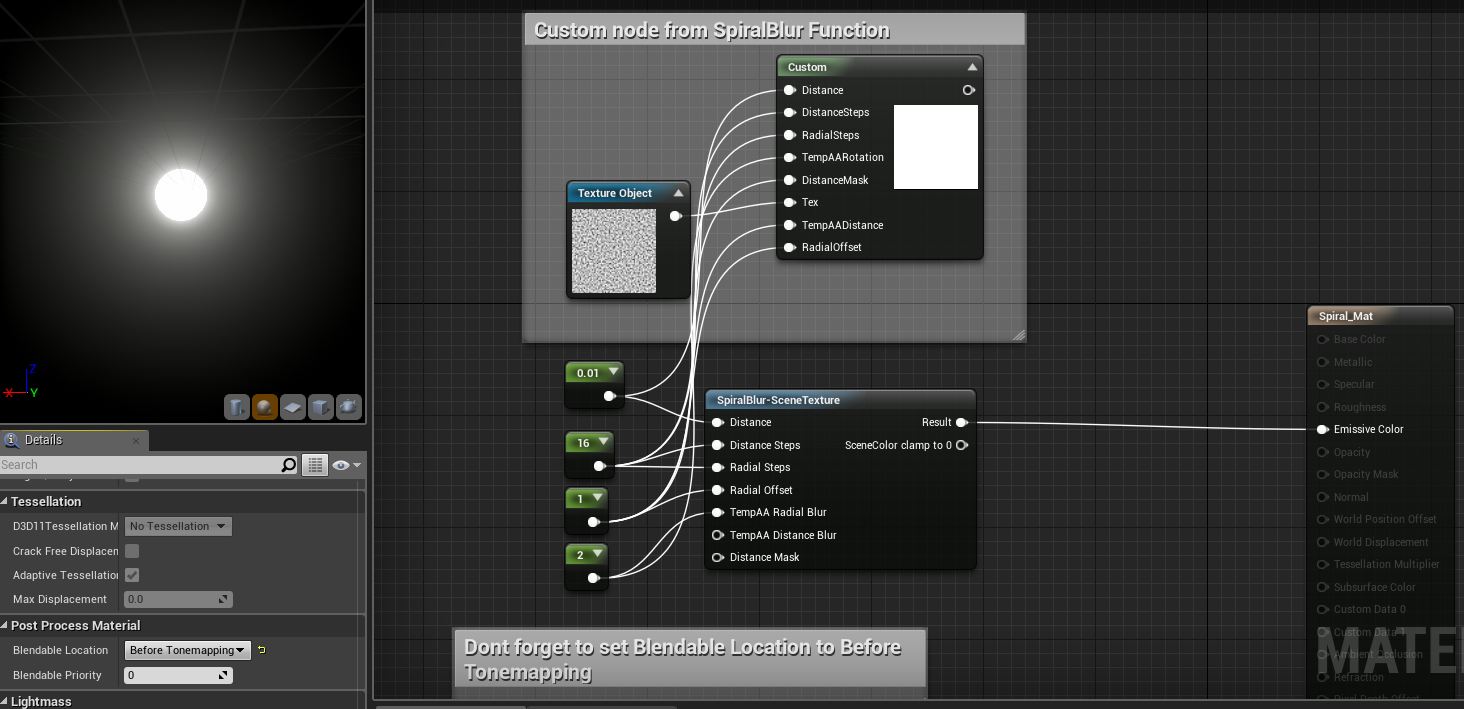 For Glass Material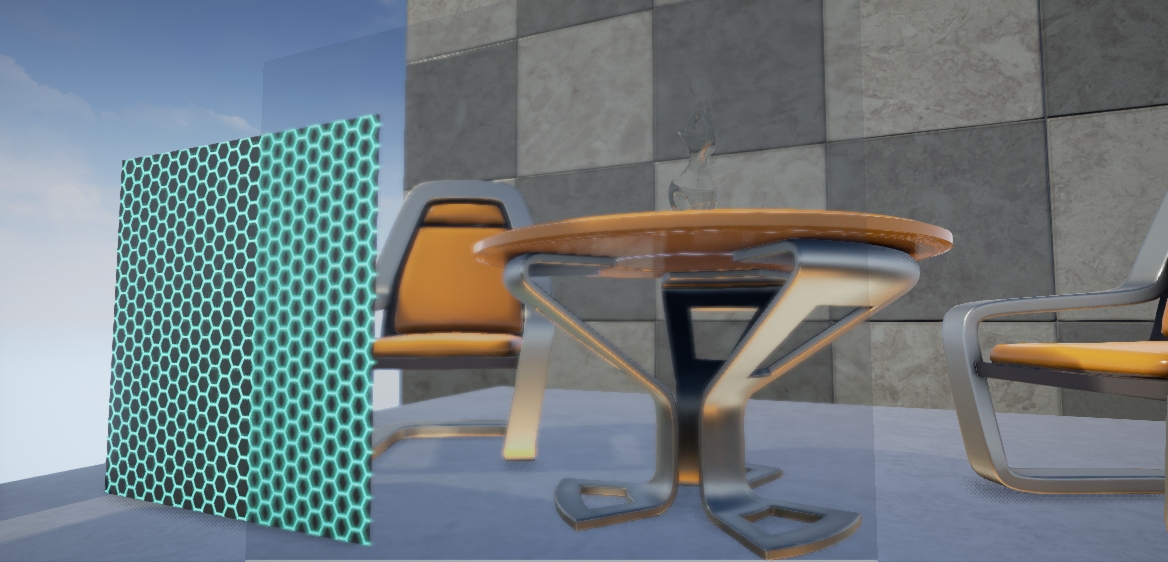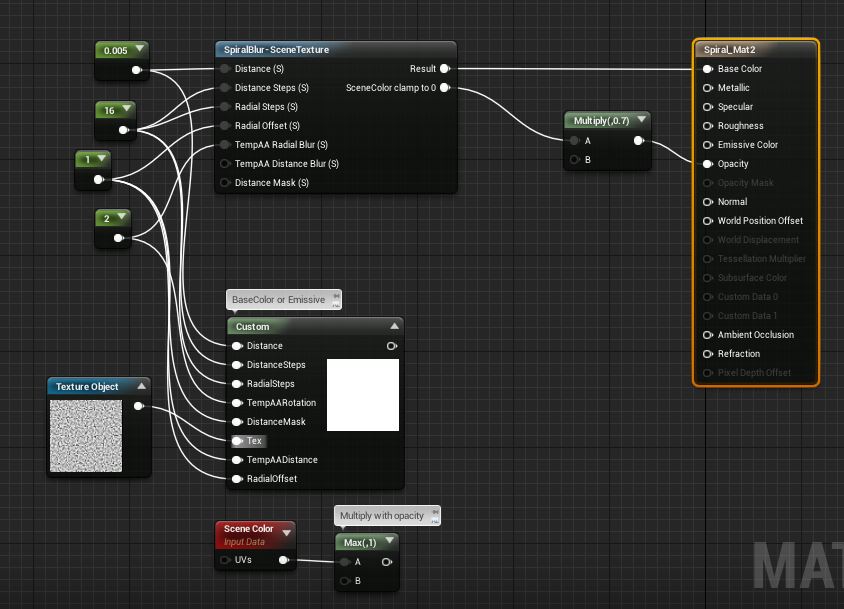 White Line?
The white line you see at the bottom should not be an issue in packaged games :)
Custom Node?
The custom node shows the inner contents of the Spiral Blur node, and demonstrates how you could change the noise texture if you wanted to!
Epic Release Notes
For more information the Spiral Blur Material Node check out Epic's release notes!
https://forums.unrealengine.com/showthread.php?71415-Engine-Features-Preview-5-29-2015
Conclusion
Special thanks to Jacky for the pics!
Enjoy!
♥
Rama